VISIA Complexion Analysis in Cranston, RI
Almost all of us have suffered some level of damage from sun exposure, but a lot of it isn't visible to the naked eye. The VISIA Complexion Analysis system is designed to assess your level of photo-damage by measuring UV spots, brown and red spots, pores, and wrinkles. Our patients will get a personalized report to take home that details your session, along with which procedures and skin care options we recommend based on your results!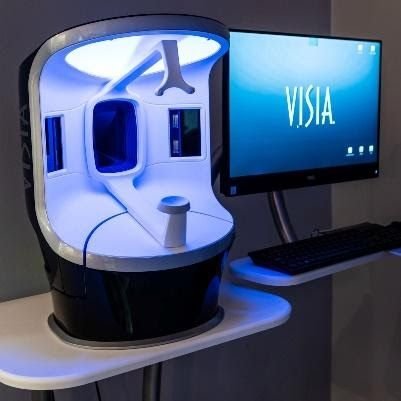 We offer a complimentary in-depth assessment with our state of the art VISIA Complexion Analysis System that captures and analyzes the skin inside and out, creating a customized solution plan, mapping out treatment and product options to meet your specific skin care needs.